At White Line Services we provide an efficient, professional markings service in line with all major international sporting standards. We also offer a number of cleaning, kerb installation, maintenance, and certification services. We have served sports clubs, stadiums and athletics tracks across the world since 1978.
Get in touch with our customer service team for a free quote and for more information about how we can help you.
Our Services
Surfacing and Repairs:
Our team specialises in restoring​ and repairing​ older running tracks to repair damage, improve the porosity of the surface to competitive, Olympic standard. Our engineers work closely with our customers to lay out new surfaces according to your bespoke specifications, and to set out your sports surface so that it is ready for any event. We work with sports clubs, schools, construction companies​ and private clients. To view the projects we have carried out, visit our projects section.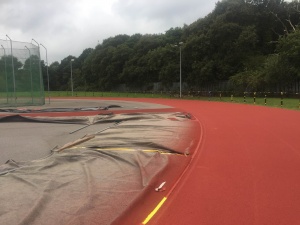 Planned Maintenance Service:
We offer a competitively priced regular athletic track maintenance service  that spreads the costs of repairs, and identifies potential issues before they become serious. Regular athletic track maintenance enables you to keep on top of small holes, weathering, algae, moss and weeds before they cause serious damage to your track.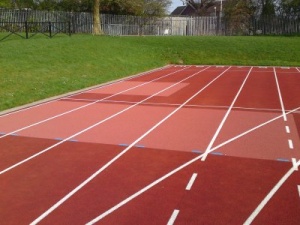 Painting, Repainting and Surveys:
Our line painting service is second to none. We lay down accurate tracks that are compliant with all international standards and that will remain crisp and clear for many years. We can also restore older lines to their former glory.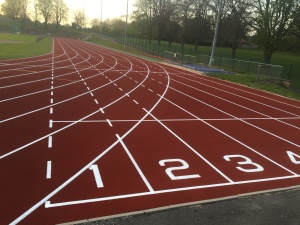 High-Pressure Surface Cleaning:
Our high-powered cleaning service is a fast and effective means of rejuvenating your athletics track, whether in advance of an event, or as part of a regular maintenance schedule. Visit our Surface Cleaning page for further details.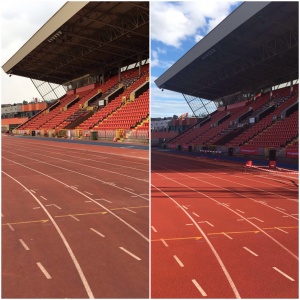 Certification:
Let our experienced team help get your track certified for competitive use. We can deal with the complete certification process for you, from the initial survey through to submission of your application form. UKA or IAAF.
More Than Just White Lines
To find out more about our athletic track maintenance services, and how we can lend a new lease of life to your athletic running track, give our service team a call, or email us through our online contact form.