This week in the sunshine (and random snow showers), we have been busy marking the Betteshanger Country Park cycle trail with arrows and markings to guide the cyclists round the track.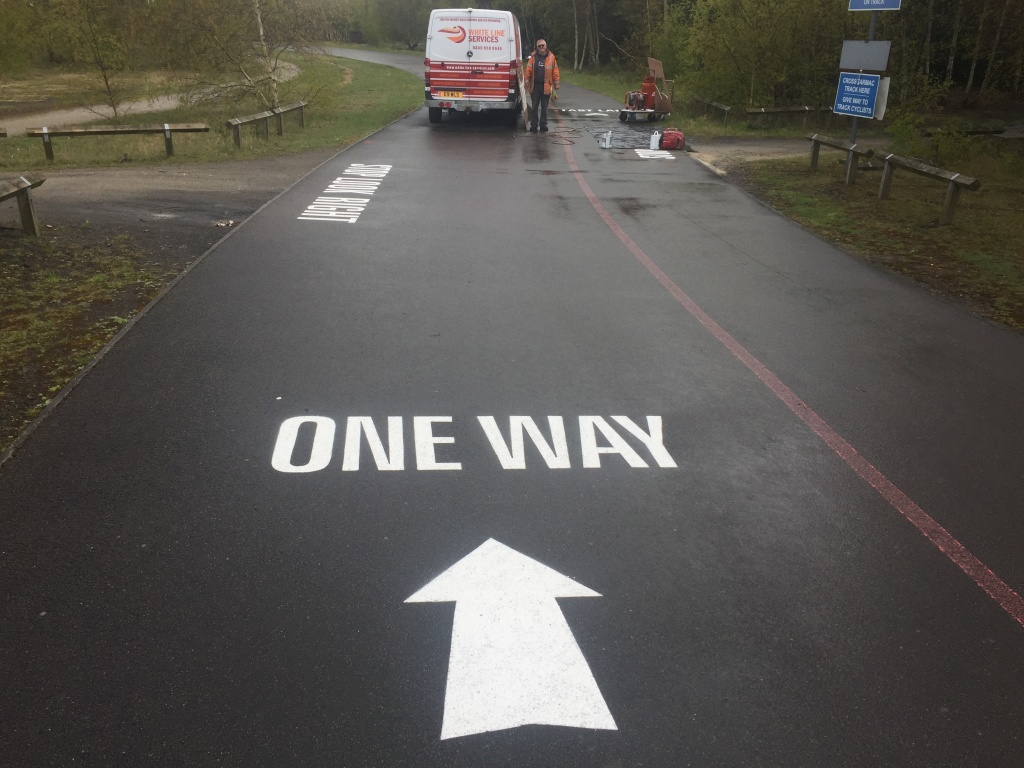 Betteshanger Country Park, near Deal in East Kent, has a 2-mile tarmac cycle track, leisure paths for cycling and walking and established woodlands, wetlands and reed beds full of wildlife. Betteshanger Country Park is situated on an old coal waste tip, previously known as Betteshanger Colliery.
Since the park first opened in May 2007, it has been a safe off-road park for cyclings, running, walking and mountain biking. The 2-mile cycle trail is divided into three different circuits; a 1.5 km circuit, a 2 kilometre circuit and the full circuit.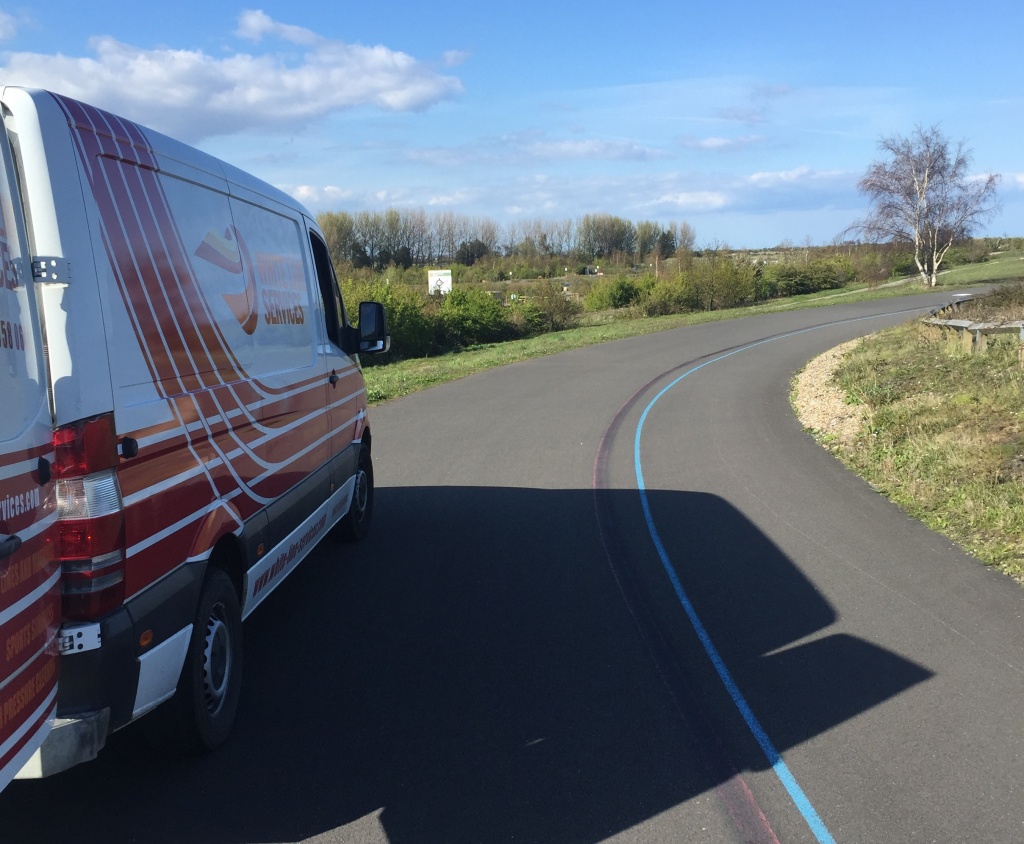 Bike hire is available at the track if you would like to go for a spin and check out the scenery (including our line markings!).
Wishing everyone a relaxing bank holiday weekend.