The team at White Line Services recently carried out track washing and repairs to the Queen Elizabeth Olympic Park Stadium in Stratford, London. With only a few days to carry out the work, 2 teams worked around the clock to get the track cleaned ahead of the upcoming sporting events.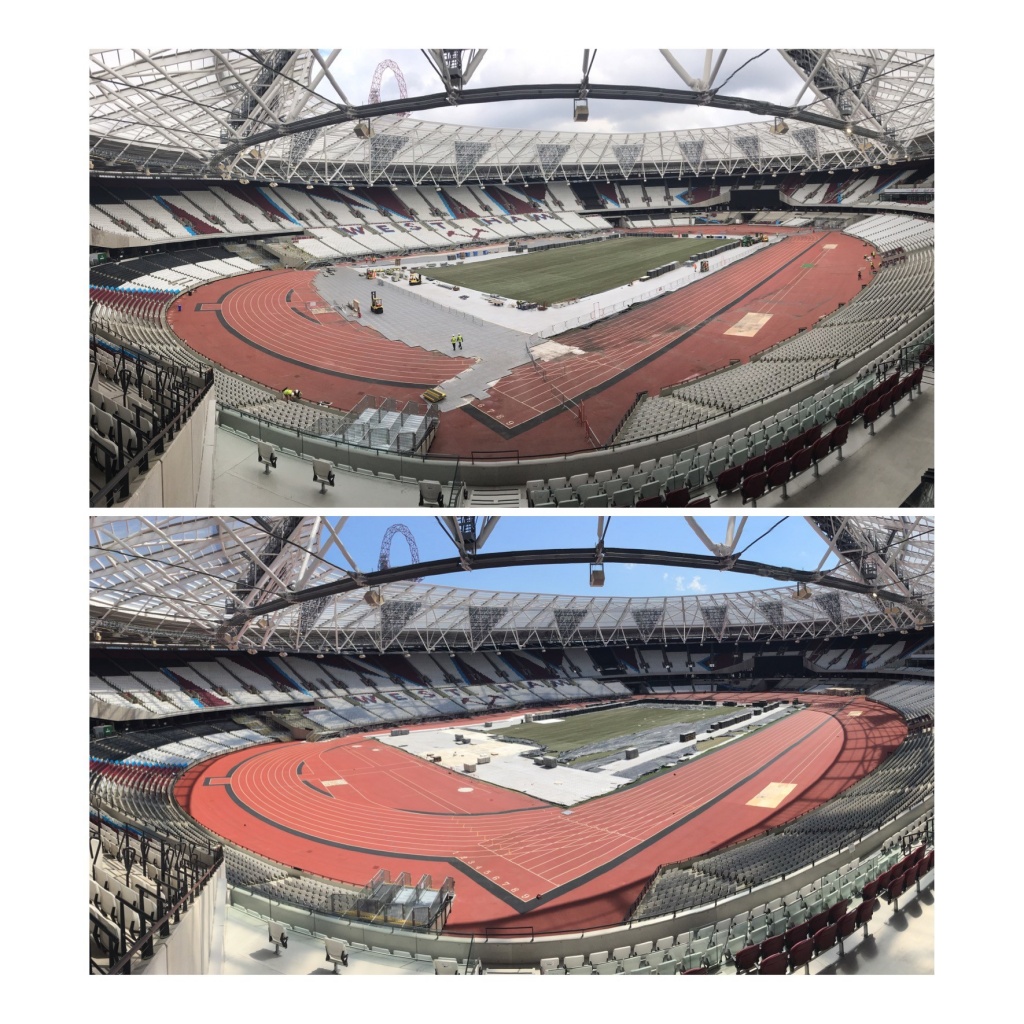 We are very honoured to be helping prepare the track for some of the most prestigious events in the sporting calendar for 2017. One event in particular, the London World Championships in August, will be Usain Bolt's last ever competition before he retires. Hopefully he will win his 11th World Championship gold.
The above image shows a panoramic image taken at the beginning of day 1 before the cleaning and the second at the end of day 3 after the cleaning.