This week, we've been eagerly getting the Queen Elizabeth Stadium at the Olympic Park ready for the Muller Anniversary Games.
Bolt will be among some of the athletes competing at the Muller Anniversary Games on the 22nd, where he will be racing at the IAAF Diamond League meeting. Following the IAAF Diamond League, is the IPC Athletics Grand Prix Final, taking place on the 23rd.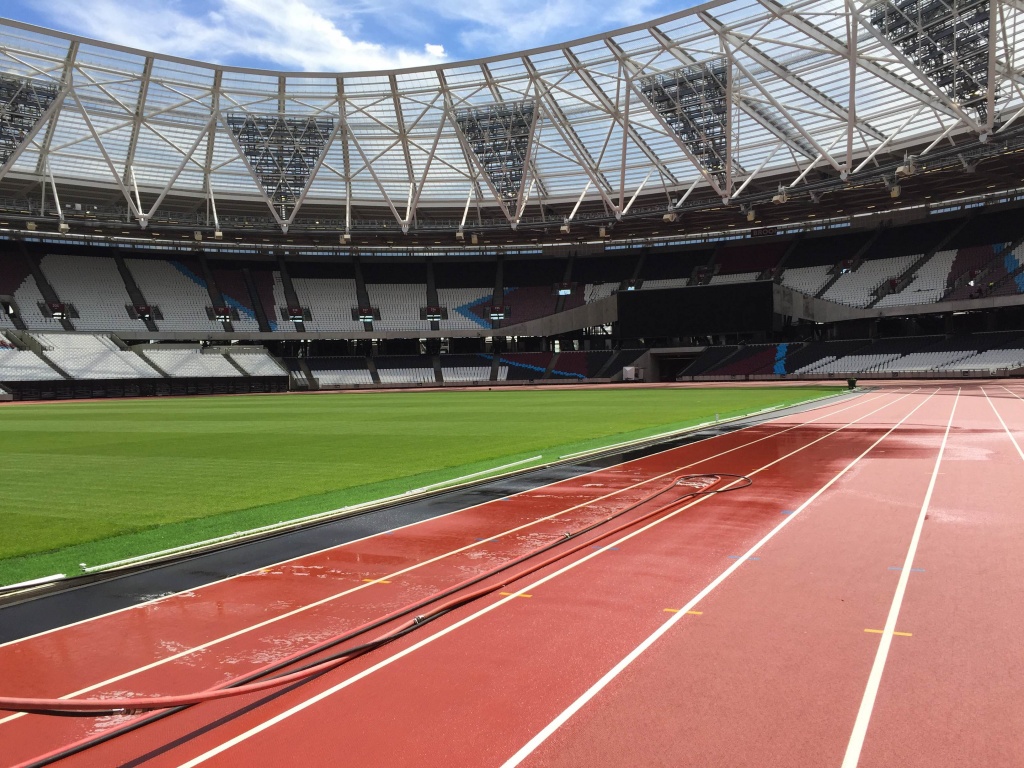 We always feel honoured when the Olympic Park ask us to wash the track, and have worked there several times over the last few years, including painting during the Olympic 2012 games.
This last week, we've been cleaning the full-sized track using our specialist high-pressure machines. This involved a couple of extra long days from the team, in order to get the track up to standard for the up and coming 2 day events. Being one of the world's biggest athletic events with global athletes competing on the field and track, we are glad the clean is now complete and the track is ready and waiting for a couple of world records to be broken on…hopefully!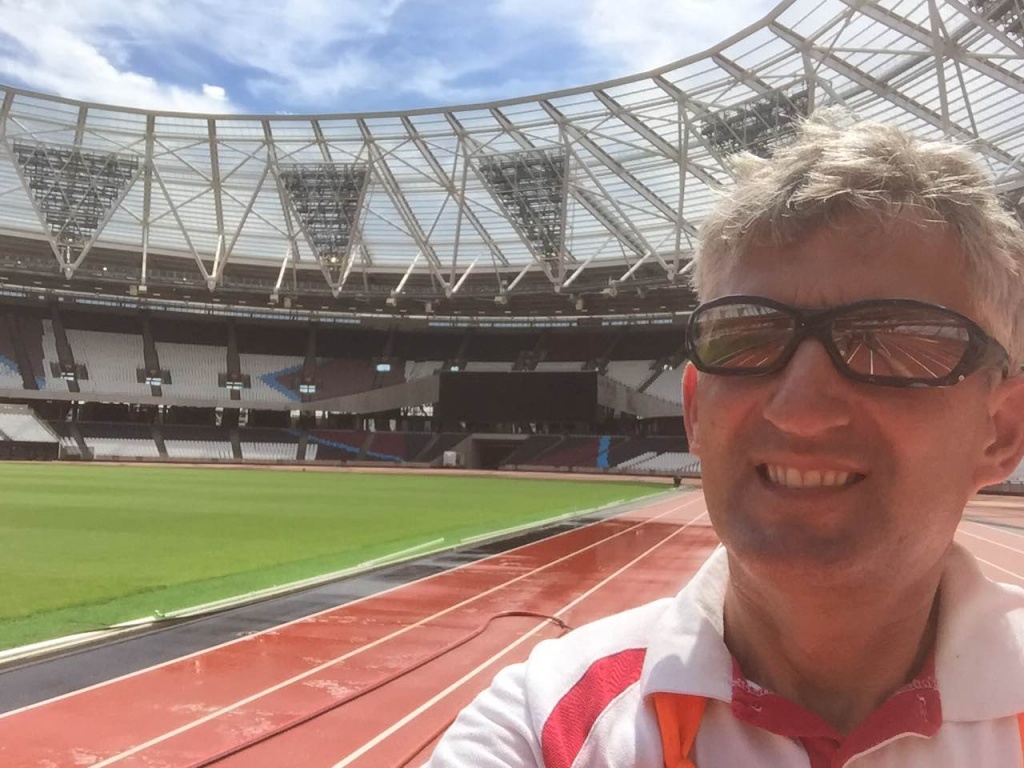 #StadiumSelfie from our director, Marc Adams.
If you'd like any further information about track washing or remarking, please get in touch with us today via our online contact form.