The David Weir Leisure Centre (which used to be known as Sutton Arena) is named after the British Paralympic wheelchair athlete David Russell Weir. David Russell Weir has won a total of six gold medals dating from 2008 to 2012. Not to mention winning the London Marathon on six different occasions. Born in the London borough of Sutton, it seems apt for a leisure centre and athletic track in Sutton to be named after this sporting superstar.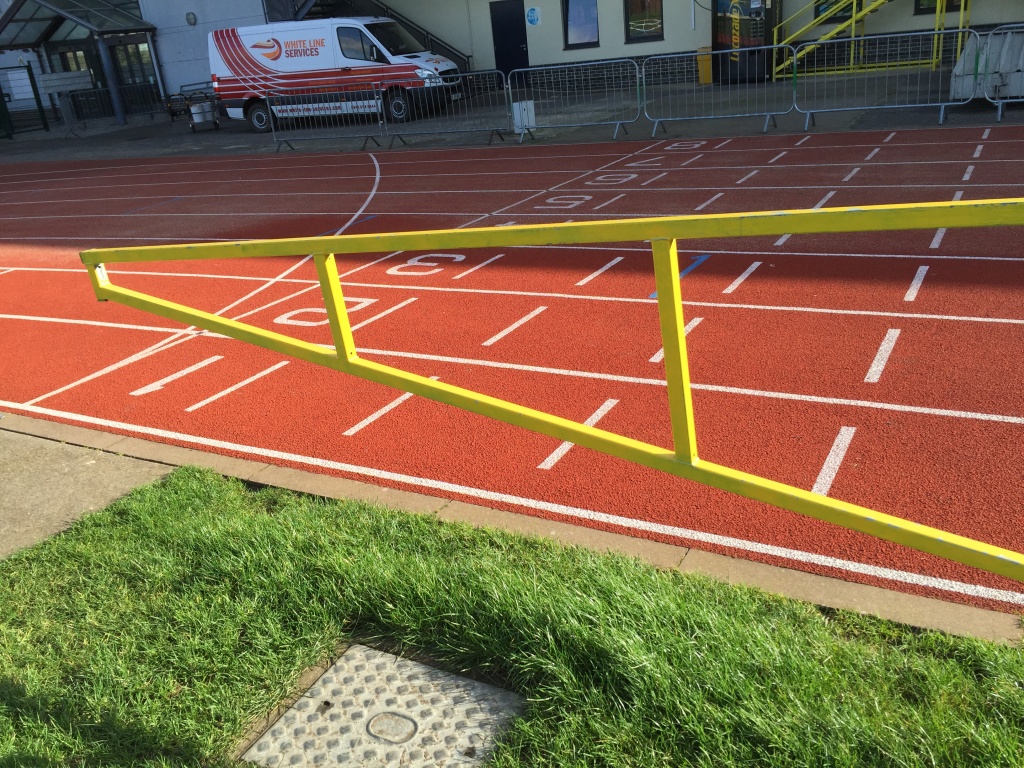 David Weir Leisure Centre, run by Everyone Active, has both an indoor 6 Lane sprint track and an outdoor 8 Lane 400m track plus Pole Vault, High Jump, Throwing Cage, Javelin, Shot Putt and 2 Jump Pits.
The indoor 60m sprint track provides athletes with the ideal winter training facilities. The track itself is a 60m track with a 22m run off. There is also a pole vault, high jump, throwing cage and 2 jump pitts.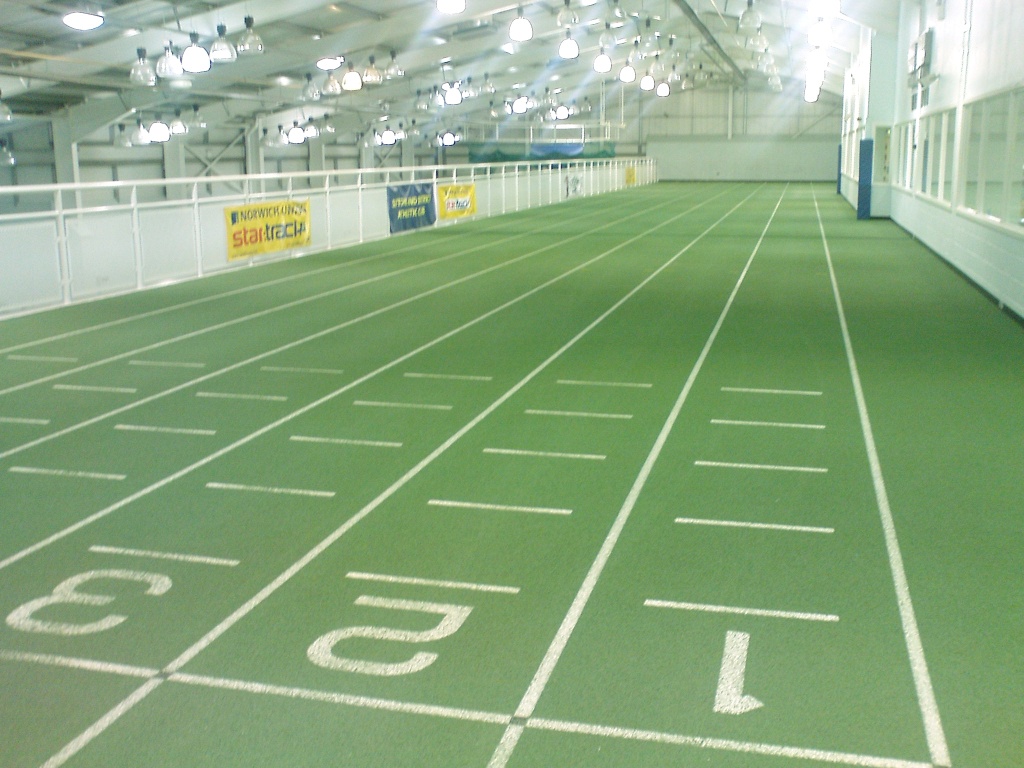 Below you can see our recent repair work to lane 3 of the indoor track which is barely visible now that the repair has been matched to the surrounding green synthetic track surface.