Keepmoat Stadium is home to the prestigious sporting teams – Doncaster Rugby League FC, Doncaster Rovers Belles and Doncaster Rovers. The stadium has undergone a £32 million transformation to become one of Yorkshire's premier event locations. Alongside the stadium, is the athletic track, used by the Doncaster Athletic Club.
We love the track and have worked there for many years on the maintenance of their track. Last year, White Line Services carried out repairs then remarked the track.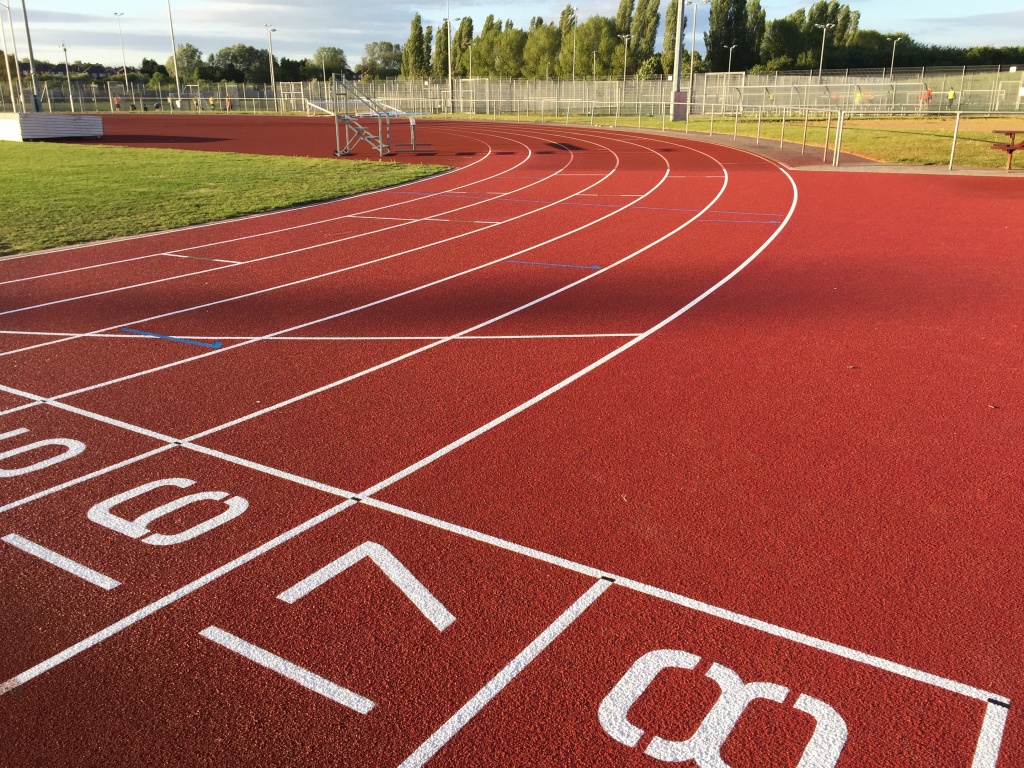 This year, White Line Services carried out different repairs then resprayed and remarked. The end result shown in the image below.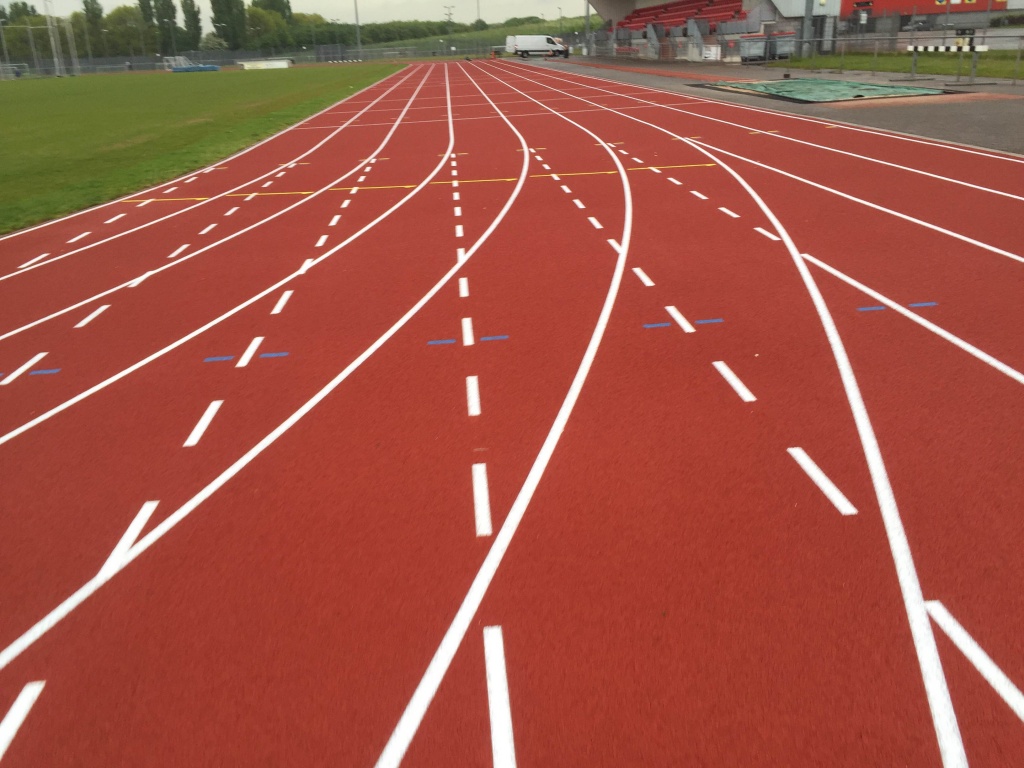 We are always happy to walk away leaving a happy customer with a newly maintained athletic track.
If you would like more information about this post or information on how we can maintain your athletic track, please email us on: office@white-line-services.com